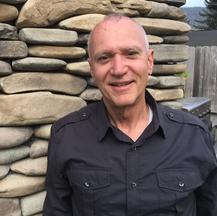 Chuck Starnes,
Relationship Coach
Chuck Starnes has an Master of Arts degree from Pepperdine University and over 25 years' experience in pastoral counseling, working with marriages. His marriage coaching has been highly effective in helping couples reconnect and restore intimacy in their relationship.
He also helps organizations get better results through training in Connection-360, a training and coaching program that helps leaders and co-workers resolve disagreements, increase accountability, improve decision-making and inspire greater motivation. 
Chuck is a certified Crucial Conversations® Trainer for NCCM Transformation Foundation and provides training in this award winning course helping affiliated organizations improve their relationships, productivity, and bottom line results. 
He and his wife Sandy have been married for 38 years, have two daughters and two grandchildren, and live in San Jose, California. Chuck is a member of the American Association of Pastoral Counselors.