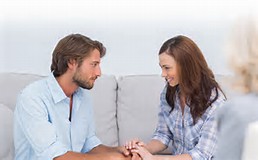 In my office...
Join me in my office in the Willow Glen neighborhood of San Jose CA.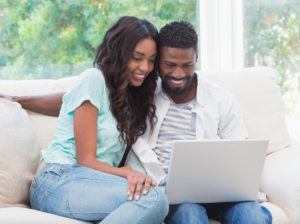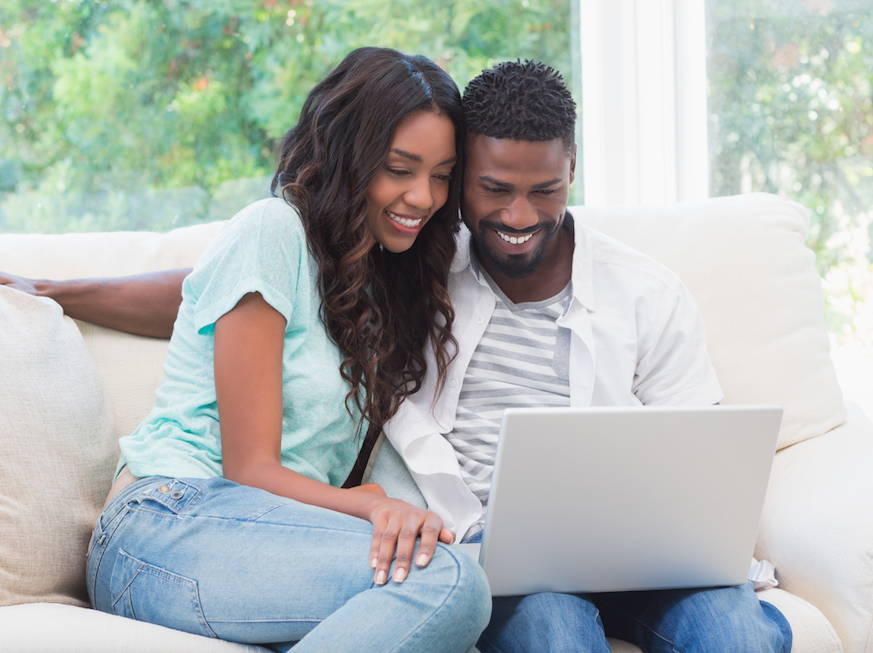 ...or online with Zoom
Zoom is a powerful video platform for live couples coaching.
(note: Zoom sessions only during Covid restrictions)
Are you stuck in an endless cycle of blaming and defensiveness?
Are conflicts tearing your relationship apart?
My six-week couples coaching program can help get you unstuck and on your way to living your dreams together. Each session lasts 1 hr. 20 min.
Sign up for the Six-Week Program and save $280.
Six-Week Program
Six Sessions Paid In Advance
If you're having conflicts that's a sign that you're with the right person!
Conflicts provide an opportunity for a deeper connection.
And the good news is that within six-weeks you and your partner can begin to identify the barriers that are keeping you from a close and intimate connection. As you experience a breakthrough, tensions are resolved, intimacy is recovered, and misdirected anger is transformed into passionate love.
As a safe, stable, and secure relationship develops, each conflict becomes an opportunity to heal and grow and enjoy an ever-deepening connection with each other.
THE SIX-WEEK PROGRAM 
Through six weeks of intensive coaching you will learn…
How to communicate in a way that eliminates blaming and defensiveness
How to establish boundaries that will help communicate what you need in your relationship
How to reverse the negative effects that childhood wounds and defense mechanisms are having on your relationship
How to rekindle romance and make your relationship a safe, stable and secure place for you and your children
How to use your partner's love language to make him or her feel loved and valued
How to communicate your needs in a way that brings mutual healing and growth
How to deepen your emotional connection in a way that creates a mutual desire for more physical intimacy
How to build a partnership where you fulfill all your dreams together and make the world a better place
ALL COUPLES WANT…
Safety
Connection
Passion
Full-Aliveness
The Safe Conversations Dialogue is the core method I use to help you break out of unhealthy symbiosis and self-absorption and into healthy differentiation and connection. The best place for healing and growth is not as an individual with a therapist, but as a couple doing the work to establish a safe and stable connection where healing and growth can occur.
The Six-Week Program is designed to give you all the tools you need to get started on your journey as a couple of healing, growth and transformation. Six weeks gives you a good start toward getting through the power struggle stage of your relationship and into the mature love stage, for a lifetime partnership of mutual healing and growth. After six weeks, I offer further follow up coaching as needed. But all the tools you need to get a great start are provided in this program.
Every relationship goes through some very predictable stages.
Let me help you and your partner get through "power struggle" stage and into a solid "mature love" partnership of healing and growth in order to fulfill your dreams and make the world a better place.
What does the Six-Week Couples Coaching program involve?
Many couples who are stuck in their relationship can experience a breakthrough and make tremendous progress in just six weeks. With the tools you learn during the six sessions, combined with the intensive work you do during the week on your own, a reconnection in the relationship can occur that reduces anxiety and lowers defenses. This becomes a context where the tools you've learned can become part of your lifestyle as a couple. After six weeks the work doesn't stop, but the foundation can be laid for you to enter the stage of mature love and build a great life together.
Here is an example of  what we will cover in The Six-Week Program depending on what you need most:
WEEK 1​ - RECONNECTING EMOTIONALLY
Communication that leads to connection

Boundaries that help you protect or reestablish your identity

Understanding the emotions behind the hurtful words

Closing the "exits" that rob your relationship

Introduction to "The Couple's Dialogue" and to "Your Unconscious Relationship Agenda"
WEEK 2 - RECONNECTING EMOTIONALLY (continued)
Understanding your "unconscious relationship agenda" for healing and wholeness
Understanding the "90/10 principle" and the childhood wounds and defense mechanisms sabotaging your relationship
Understanding why you chose your partner and how conflict is a sign that you chose the right person (compatibility is the recipe for boredom and conflict is the recipe for an exciting relationship)
Learning who is the "hailstorm" and who is the "turtle" and how each one finds healing and growth
Sustaining communication that leads to connection
Introduction to the "Four Powerful Appreciations"
WEEK 3 - REKINDLING ROMANTIC LOVE
Introduction to the the "Caring Behaviors"exercise

Unleashing the power of your partner's love language

Learning to ask for gifts that make you feel loved and your partner grow

Sustaining communication that leads to connection
WEEK 4 - REKINDLING ROMANTIC LOVE (continued)
Communicating what you want in order to get the love you want
Change requests that bring healing (of childhood wounds) in one parter, and growth (changing hurtful coping strategies) in the other partner
Deepening the emotional connection that creates a mutual desire for more physical intimacy
Introduction to the "Relationship Vision"
WEEK 5 - RE-ENVISIONING YOUR RELATIONSHIP
Building your relationship vision together
Establishing a lifelong partnership for healing and growth and fulfilling your dreams together
Applying what you learned in marriage to your relationships with your children, family and the workplace
Continuing the change requests that bring healing and growth
WEEK 6 - RE-ENVISIONING YOUR RELATIONSHIP (continued)
Moving from Reconnecting and Rekindling to Re-envisioning your relationship
Making all your new relationship tools a lifestyle rather than just exercises
Continuing change requests that bring healing and growth
Building a partnership where you fulfill all your dreams together and make the world a better place​
contact Chuck now to book your sessions:


CALL or TEXT 
+1 (707) 499-7000
EMAIL: [email protected]
You can also call or text on WHATSAP.
Six-Week Program
Six Sessions Paid In Advance