Due to COVID-19 all in-person workshops are cancelled for now. Click here to check the availability of an upcoming Couples Webinar on Zoom.
The Couples Workshop consists of six sessions where you will learn…
How to reconnect and repair a damaged relationship
How to t

urn conflicts into a deeper connection with each other

How to dissolve the barriers that keep you from connecting
How to rekindle the passion you once had for each other
How to build a mutual partnership for healing and growth that will positively impact your children, your workplace, and your community
Workshop Agenda
Session 1: Beginning the journey toward your dream marriage
Session 2: Turning your conflicts into deeper connection
Session 3: Removing the barriers to intimacy
Session 4: Reigniting your passion for each other
Session 5: Building a partnership for mutual healing and growth
Session 6: Continuing the journey toward your dream marriage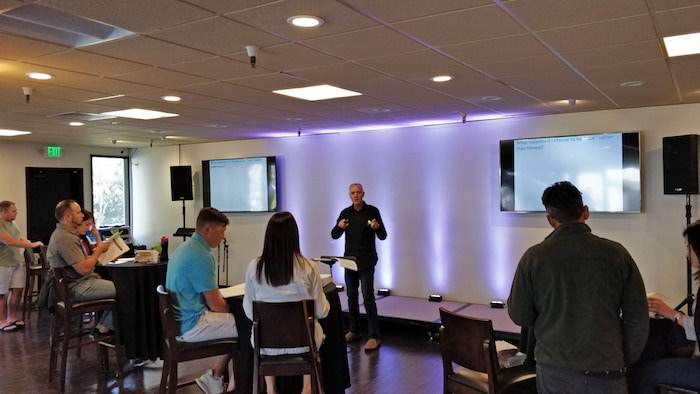 Saturday Couples Workshop
Covers all six sessions in one day – on a Saturday from 8:30am to 5:00pm.
One advantage of the Saturday Couples Workshop is the requirement of a one-day commitment rather than a six-week commitment.
Six-Week Couples Workshop
Conducted over six weeks in 80 minute sessions each week.
One advantage of the Six-Week Couples Workshop is that couples have a week between sessions to practice using the tools and to better assimilate the material.
Couples Workshops on Zoom
Both the Saturday workshop and the Six-Week workshop can be conducted on Zoom. The advantage for the Zoom workshop is the people from all over the planet can join in.
Contact Chuck for more information and to plan a Saturday or a Six-week Couples Workshop for your group or community.
Phone: +1 (707) 499-7000
Email: [email protected]
Outside the U.S? Call or text me on WhatsApp.